Hospice Taranaki provides a range of community or hospice inpatient services for patients and their family/whanau who are living with life limiting illness.
The hospice philosophy of holistic care is available without barriers for all patients and their families/whanau.
Patients who have Hospice Taranaki involved in their care may have cancer or other life limiting non-cancer illnesses. Affirming life and offering dignity and hope, acknowledging the uniqueness of each person and striving to work in partnership to meet patient and family needs.
Hospice Taranaki is a registered Charitable Trust, founded in 1992 and administered by a Board of Trustees.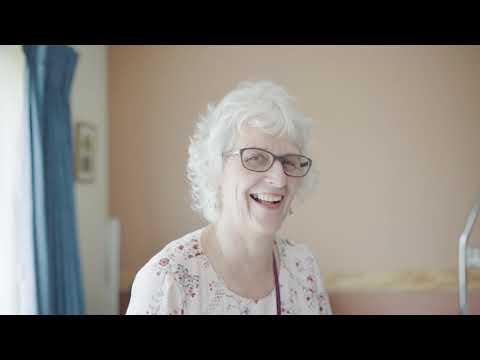 Bequest Information
Your gift to the hospice in your Will (a bequest) ensures the future of the free services Hospice Taranaki provides to the community.
Giving to Hospice...
We depend very much on the generosity of the Taranaki community, grants from Trusts, donations. fundraising events and most of all our wonderful HospiceShops.
HospiceShops in Taranaki
Our 5 HospiceShops, are major contributors of funds to financially support Hospice Taranaki so that our services continue to remain free to patients and families/whanau.
Volunteers
Volunteers are our lifeblood. 124,478 volunteer hours were provided from the community during the 2018/19 year.  Volunteers support all components of the hospice programme, including helping with reception, administration, driving, fundraising, Day Programme hosts, flowers, baking, knitting, gardening, housekeeping, and more!
Snapshot of the "Big Picture" 2019/2020
Over the past 12 months we have provided or received:
91% average bed occupancy for Te Rangimarie In patient unit
7955 community home visits
2549 community telephone consultations
92,014 volunteer hours provided from the community
665 referrals - 358 for cancer and 307 for non-cancer illnesses
1954 social work consultations
437 attendances at Day Programme events in Te Rangimarie
1322 Bereavement support sessions with patients and their family members
$2,788,149 - Central government funding through Taranaki District Health Board
$2,756,420 - Gross revenue from group HospiceShop sales
Community Business partnerships - our Hospice Champions
Support Services
Services available to Hospice Patients, their families/whanau and significant others.
Providing... Counselling, Carers Programme, Patient Discussion Group, Bereavement Support Group, Social Work, Spiritual Care and Advice, Memorial Services, Art Therapy, Biography Service, Bereavement Support.
contact the Support Services Team
Current Vacancy
There is one vacancy at Hospice currently.  This is for a Team Leader at HospiceShop Waitara.  
Teeing off for Hospice hosted by George MacArthur
Our thanks go to the businesses and organisations who supported our very successful inaugural golf tournament, and our celebrities who gave their time and golf skills to help make this event a success.  Our grateful thanks also go to our wonderful volunteers, without whom there would have been no event. click on this link.
Visiting Te Rangimarie Hospice
(Hospice Taranaki inpatient unit)
5 David St, Westown NEW PLYMOUTH
Open visiting times for families
General visiting 10am - 7pm daily
24 hour Service
We are available 24 hours, 7 days a week.
For patient care telephone 06 753 7830
Living Every Moment - he ra hou, he oranga ngakau